When a man is tired of quickfire blockchain pitch-offs, he is tired of life. And there was plenty of vitality and variety on display last night (30th March 2016) as 10 blockchain startups hawked their wares at London's Digital Catapult.
It's always good to see Bitnation taking a stand. "We are anarchists. We are very open about that," Abhimanyu Dayal, representing, told judges who wanted to know how governments around the world would respond to the prospect of being essentially outsourced to the blockchain. "It's already happening. We have signed an agreement with the Estonian government," answered Dayal.
Bitnation believes that borders amount to Apartheid, and that human rights should allow jurisdictional arbitrage so that laws themselves can be appraised via a peer-to-peer system of reputation. It was also interesting to hear a pitch from "The Humanitarian Blockchain", a developing-world human-rights blockchain initiative, being built out of Bitnation.
One of two winners on the night, Blockverify, uses blockchain, QR codes and 2D barcodes to authenticate products ranging from luxury goods to pharmaceuticals. Provenance and supply chains have become a busy blockchain space, so it was refreshing to hear about a cure for counterfeit medicine. Pavlo Tanasyuk, founder of Blockverify, pointed out that 10% of all medicine worldwide is currently counterfeit, and as
much as 30% in some countries.
"If you think about these numbers, it's like three jumbo jets full of people crashing every day because of using counterfeit medicine."
Tanasyuk said that Blockverify is working with a large partner in the pharmaceutical arena and aims to facilitate new European regulations coming in 2017, whereby pharmacies would have to certify medicines at point of sale.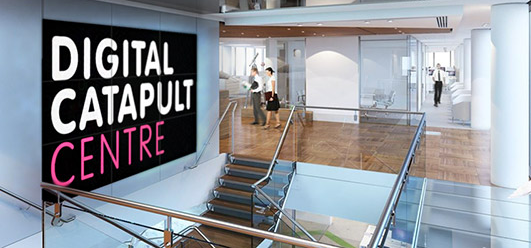 The other winner, as voted by the audience, was
Smoogs.io
, which does micropayments for digital content, pricing it "below the pain point of customers". Founder Neha Murarka provided a solid and well-measured pitch stating that the system would allow content, such as ebooks, to be sold in increments – a chapter or a page at a time.
She said that

Smoogs.io

was working with a couple of partners: one offering video tutorials and another, a self-publisher looking for alternatives to the likes of Amazon. Micropayments and cryptocurrencies are an intuitive match. However, it must be said this space is already rather well marked out by the likes of Satoshipay, which also offers slices of digital content of any size. That is not to say there's no room for more players within crypto and micropayments; clearly it's getting tougher to come up with untapped use cases within blockchain these days.
With this in mind, a must-mention is Creative Barcode. This start-up provides a blockchained record of intellectual property, but its USP (for my money, a winning proposition) is its focus on Unregistered Design Rights. Founder Maxine Horn's background is in design and the start-up has forged partnerships with leading agencies and institutions in that area. She said: "There are more than seven million unregistered industrial designs launched every year. There is no licencing infrastructure, no easily accessible design ownership data and no easy way to trade."
She added: "3D printing is going to disrupt the entire design and manufacturing sector. In the near future 3D printers will be affordable to consumers. So that's going to open up a whole new market to licence 3D designs, not just by businesses, but by consumers."
Sadly, this is yet another application of blockchain that threatens to put lawyers out of a job. Sniff.
Also worth a mention was ICHAIN, an IoT application designed by Andrei Baloiu to preserve hashes of frames/videos in CCTV systems to the blockchain for additional security. Asked how pressing this use case was, Baloiu said that critical CCTV footage can quite often be tampered with or "lost". He had also rigged a Raspberry Pi to capture a frame of the audience, which was then added to the Bitcoin blockchain.